Stimulate cellular renewal with this highly advanced, effective treatment for the many signs of skin aging. This peel is ideal for treating Melasma, sun damage, fine lines, wrinkles, uneven texture, large pores, dull skin, hyperpigmentation and even acne. Suitable for any skin type or colour.
This potent stimulating peel confers longer lasting benefits beyond the temporary superficial improvements of other peels. This is the most scientifically based chemical peel there is on the market.
The Controlled Depth Peel is formulated with a non-toxic chemical that is used by medical professionals to perform therapeutic skin peels. When the serum is applied to the skin it causes surface skin cells to dehydrate-and then peel off-over a period of several days to one week. When the surface skin peels away, it exposes a new layer of undamaged skin, which has a smoother texture and a more even skin tone.
Preparation
Before getting your Controlled Depth Peel you will need to prep your skin with the following products: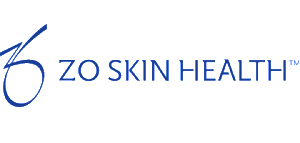 ZO Skin Health Hydroquinone Regimen
Exfoliating or Hydrating Cleanser
Exfoliating Polish
Complexion Renewal or Oil & Acne Pads
Pigment Control Crème 2% Hydroquinone
Exfoliation Accelerator
Daily Power Defense
Pigment Control & Blending Crème 2% Hydroquinone
Wrinkle & Texture Repair
Daily Sheer SPF 50
ZO Skin Health NON-Hydroquinone Regimen
Exfoliating or Hydrating Cleanser
Exfoliating Polish
Complexion Renewal or Oil & Acne Pads
10% Vitamin C Serum
Daily Power Defense
Wrinkle & Texture Repair
Retinol Skin Brightener 1%
Daily Sheer SPF 50